Last year at EGX we got the chance to play a short demo of Lake Ridden and were almost instantly on board from our first glance, becoming even more intrigued when we sat down and played it. Needless to say, we were very much looking forward to playing more of the game at EGX Rezzed and getting a more in-depth look at what Lake Ridden has to offer.
This time around though we weren't walking through a large, dark and subtly creepy woods. Now we were walking around a dark and lonely attic and through the environment was really quite absorbing it's what was in the attic that was the real star of the show, the excellent puzzles. I was having to seriously stop and think about these problems presented by the game, even going as far as working things out with the help of a pen and paper that was readily supplied by the devs. I really enjoyed this about my experience playing at one point even having to get the other guys to weigh in on a puzzle that I couldn't quite get right, only to find I enjoyed it even more as we worked together to solve the problem.
The problem solving of Lake Ridden really does seem to be at the forefront of the game's design. While talking to the devs we were told about the multilayered hint system, which progressively gives slightly more information each time you asked for help, hints of course are an optional feature and if you really want to stretch your brain to breaking point then you're not forced to look at them at all.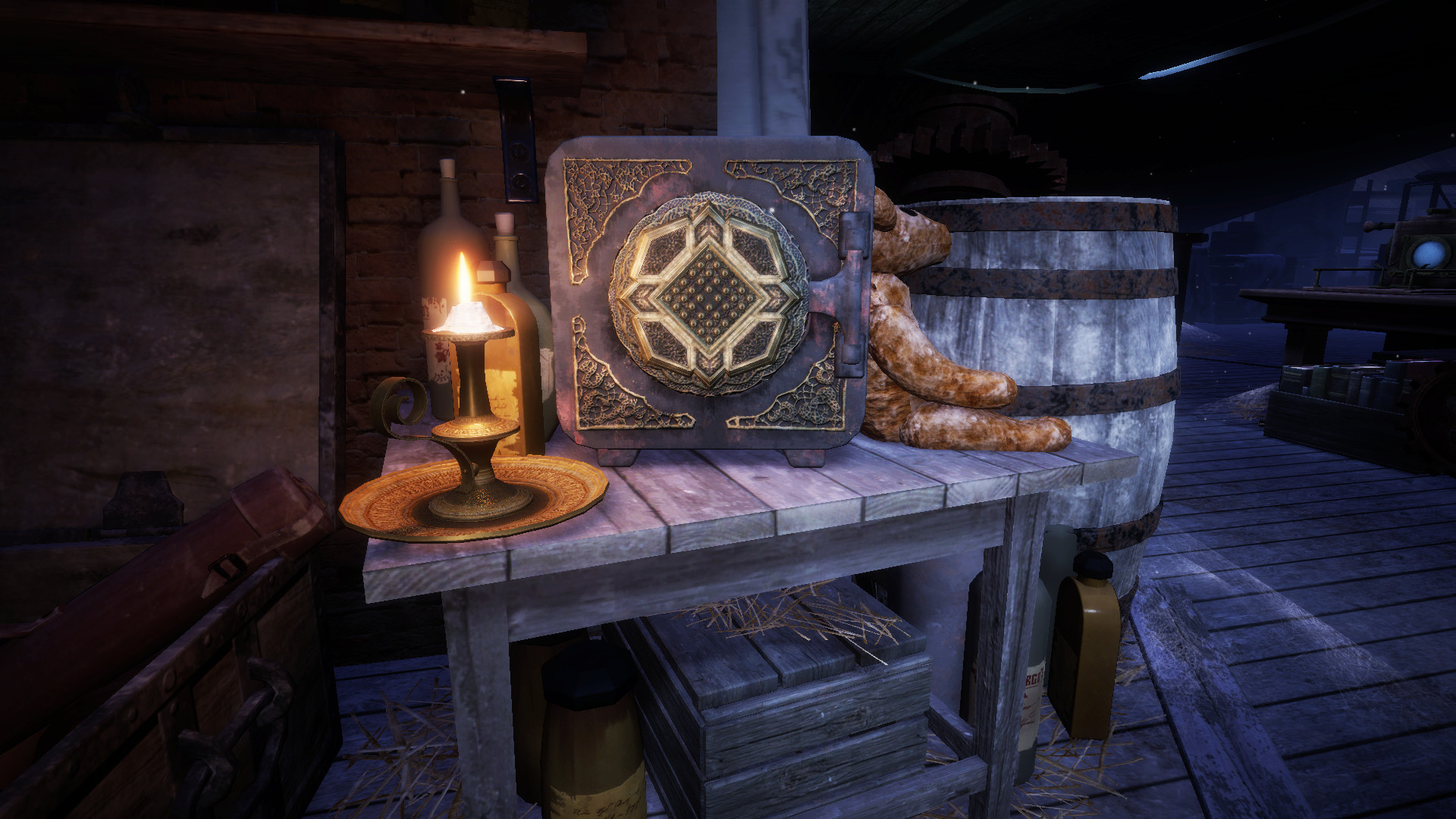 There isn't really anything in the way of negative comments from what I've played of Lake Ridden, everything looks great, everything feels great and when you're told the game is set to have the great storytelling of What Remains of Edith Finch and the complexity of a game like Myst you can't really expect anything but excellence. I have a good feeling that's what we're gonna get next month when Lake Ridden releases!
In the days after Rezzed, there are a handful of games that have really stuck in my mind with that itch to want to play more and Lake Ridden is definitely among the itchiest. For more Information on the game, you can follow the official Twitter or keep an eye right here on Indie-credible.